Entryway designs by Kuala Lumpur design experts
8 April, 2019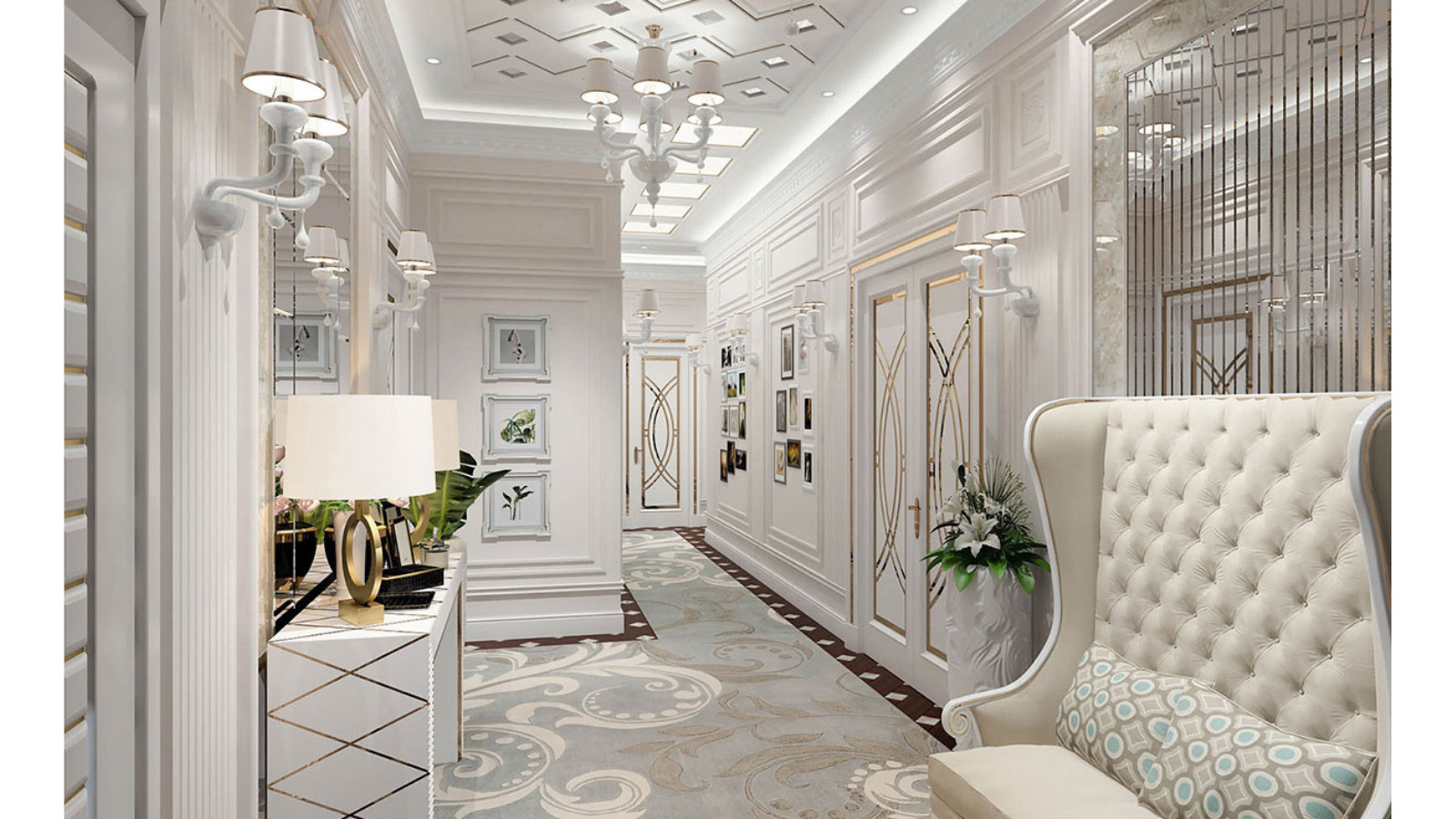 Considering the importance of first impressions, one really needs to put some effort into the design and style of a home's entryway. Imagine what a visitor would think of they stepped into your home for the first time and was met with a gloomy space, cluttered layout and an overall dull appearance.
Rather greet your guests with a welcoming design that includes sparkling lighting, delicate accessories, and a killer color palette.
To get top-notch inspiration for an entryway (which can set the mood for the rest of your home's design), we've taken a look at some deluxe examples by DMR Design&Build. Situated in Kuala Lumpur (and also ensuring first-rate designs for Phnom Penh), this firm consists of seasoned interior designers and decorators that are responsible for creative and spectacular solutions regardless of the project. Renovations for hotel groups and interior makeovers for residential spaces are just some of the projects that can be seen in the company's ever-growing portfolio.
Let's see what they came up with for spaces that ensure first-rate first impressions!
1. Lighting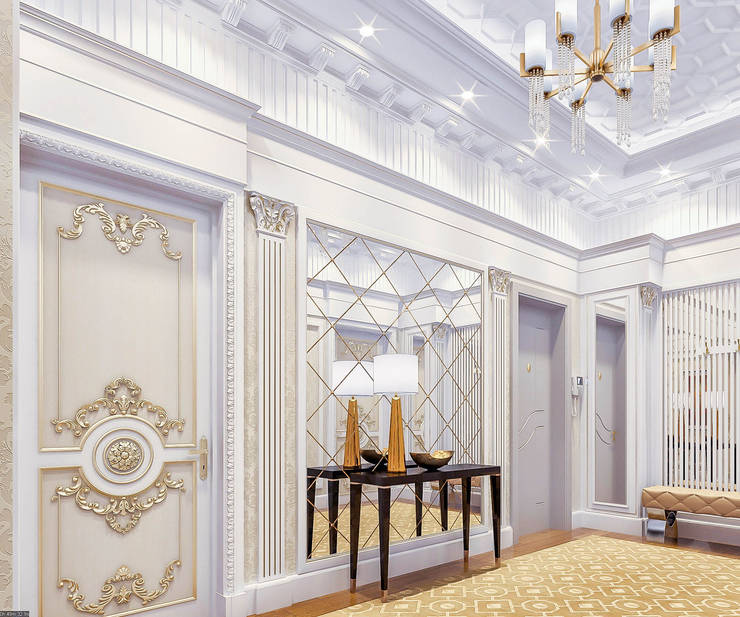 Whether your entrance hall is tiny or majestic, adequate lighting is crucial – not only to stop guests and yourself from bumping into furniture but also to ensure a comfortably illuminated space.
Don't forget about the importance of layered lighting, as a simple ceiling downlighter is never enough. Rather see if you can't replace it with a glowing chandelier and add a couple of wall sconces and/or a table lamp or two.
2. Storage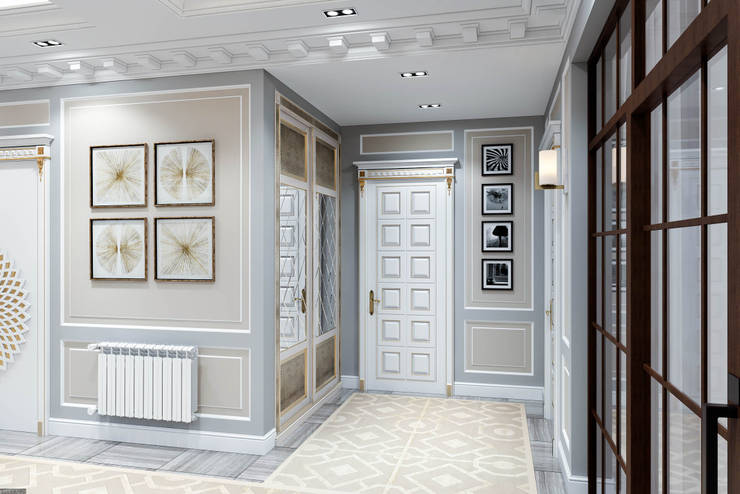 Coats, umbrellas, shoes and goodness-knows-what-else need to be placed somewhere that won't be an eyesore. If a storage closet is out of the question, then at least commit to something else to keep clutter at bay—a credenza with drawers, a cupboard with doors, a bench with built-in storage compartments, etc.
3. The right furniture and accessories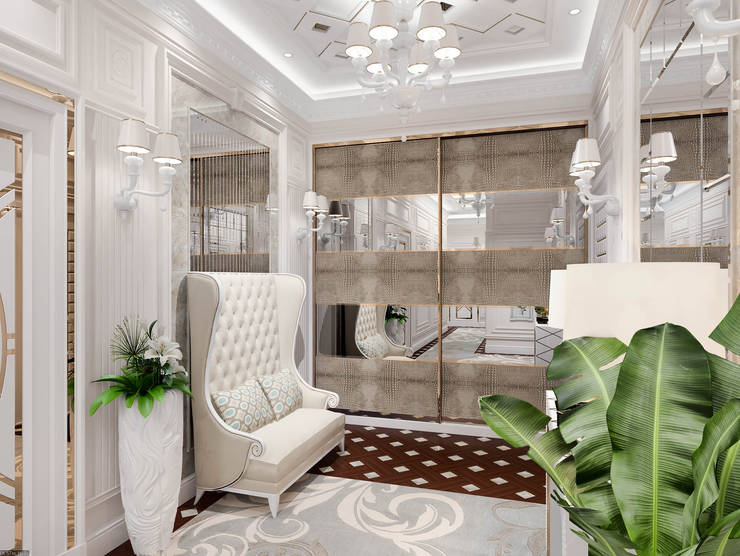 If you have space to spare, a few furnishings are key to styling up your entryway. Many people opt for pieces that set the tone for the rest of the home's furnishings (or the adjoining room, such as the living room). However, others feel that since an entryway is regarded as an in-between zone, it's safe to take risks with furniture, colors and materials that they won't generally use in other public areas of the house.
Whichever route you take, be sure to include comfortable seating, a table surface (for that table lamp and to increase your storage factor), a beautiful rug, and perhaps a potted plant or vase with striking flowers.
4. An art gallery
Your entryway is part of your home, and like the rest of your interiors, it needs to show off your personality. An art gallery on the wall is one of the most popular means of achieving this, as it immediately shows off the host's personal side (whether it's framed photos of family members or their favorite paintings).
Don't forget that wall art also ensures additional color, texture, and pattern, making it one of the best décor options to include in an entryway.
Want to welcome positive energy into your house? Then make sure to have a look at the DMR Design & Build website.
BACK TO NEWS LIST