Be swept away in a grand living room by designers in Malaysia
8 April, 2019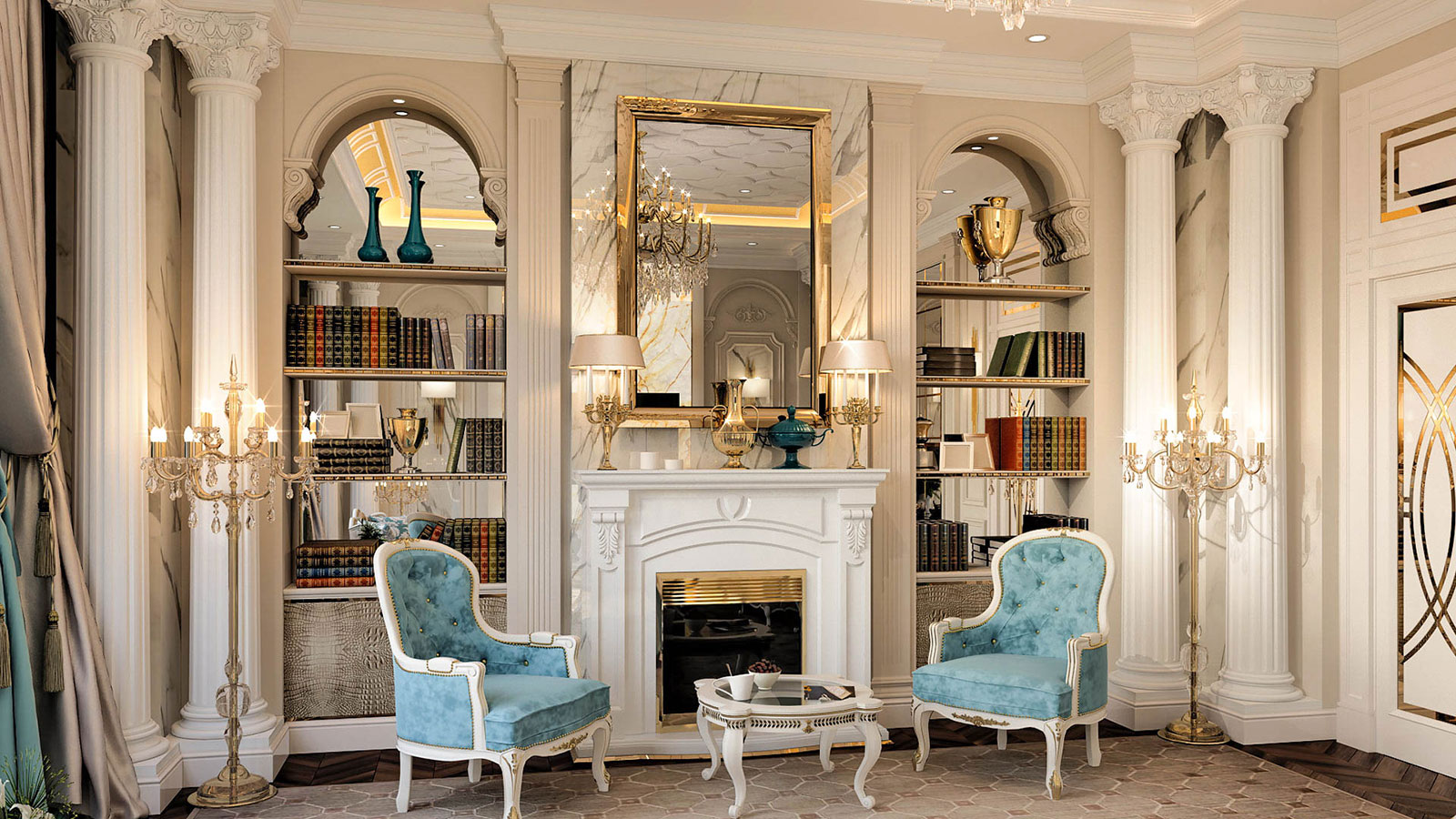 Creating the perfect design home is everybody's dream in Malaysia. When it comes to the living room, you want to ensure that it's a display of comfort and your unique style preference. DMR DESIGN AND BUILD SDN. BDH in Kuala Lumpur Malaysia is one of this region's leading professionals when it comes to creating your perfect home interiors. The team is dedicated to their clients creating some of the most bespoke designs known to the region. They also specialize in construction, architecture, material supply, fit-outs, and engineering.
In this post, we have a look at one of their chic creations at a beautiful residential property in Malaysia. The designs incorporate period style and furnitures such as Victorian, and Edwardian. The designers also added country-like elements and textures that bring about a marriage of grand luxury combined with comfort and beauty.
Regal library delight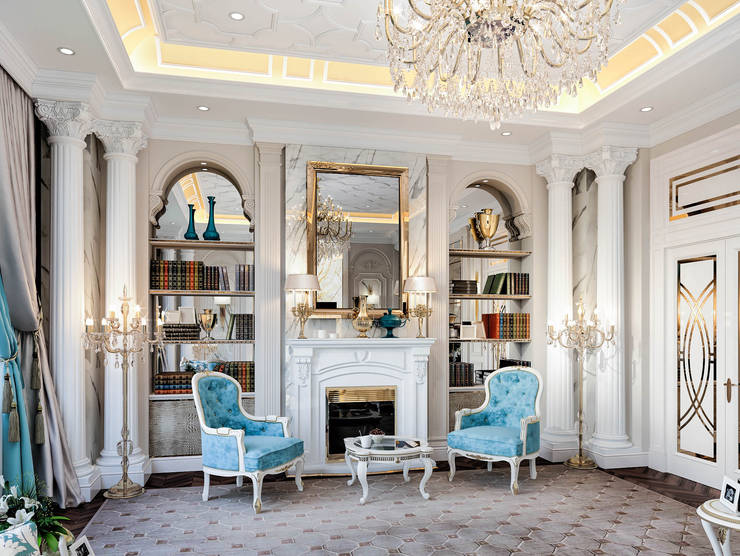 This library is set with a regal design in mind. It features two beautiful period chairs and table in a quiet setting. It also has a wall with shelves that display books and another décor, which simply adds to the beautiful regal charm of this library. Who won't enjoy reading and relaxing in this attractive space?
Marble feature wall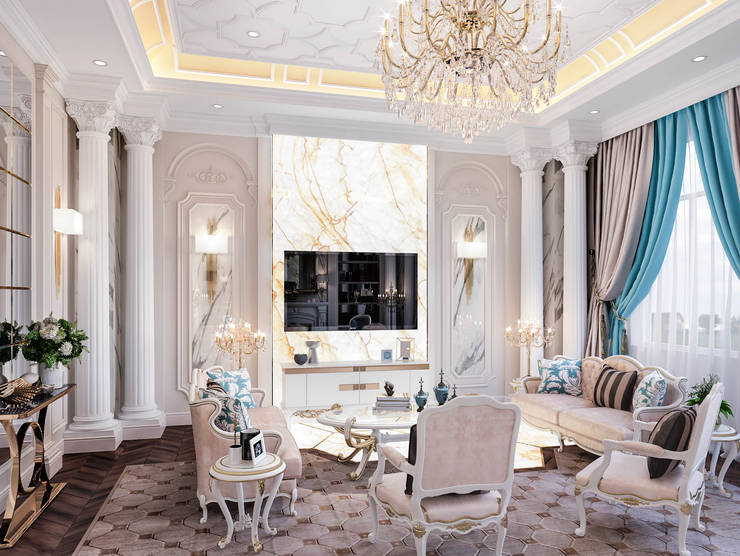 This living room embraces the classics. See how the interior designers added various elements that are both chic and classic. This feature wall is not your average design because it incorporates marble material and adds to the grand look. The structural pillars are a nice architectural touch to the theme.
Elegant ceiling, drapes and more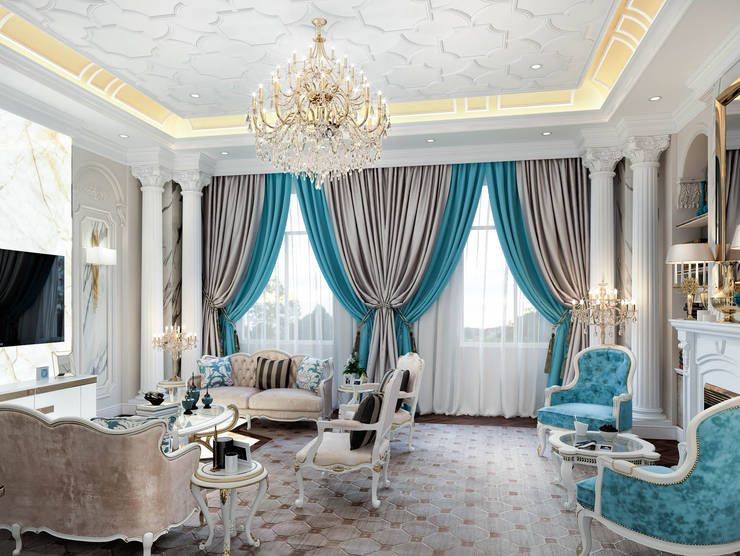 In this picture, you can see how these interior designers in Malaysia created a high-end style featuring these layered ceiling to floor curtains. This elegant chandelier pairs extremely well with the stylish tray ceiling. They've also made use of luxury down lights to add to warm ambiance within this space.
Private and stunning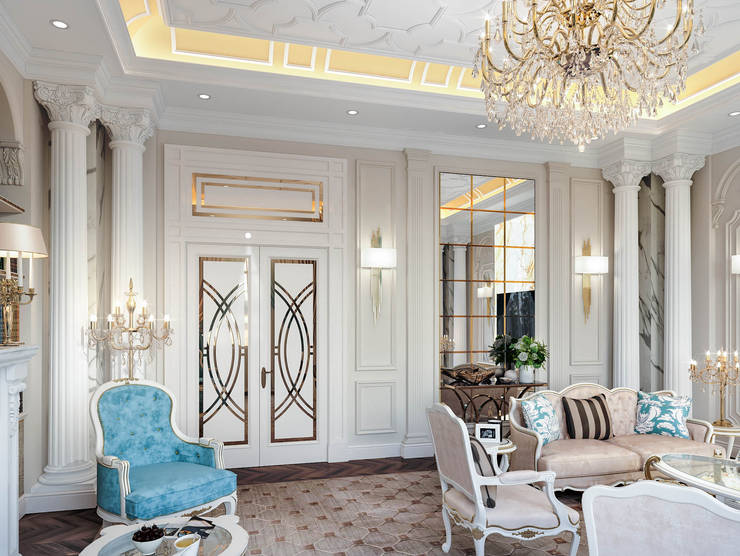 Guests and residents can enjoy privacy from the rest of the house because this living room also features a door opposed to an open space. Once again, you can see the gorgeous lampshades on the walls are also within the period design theme.
Everything into perspective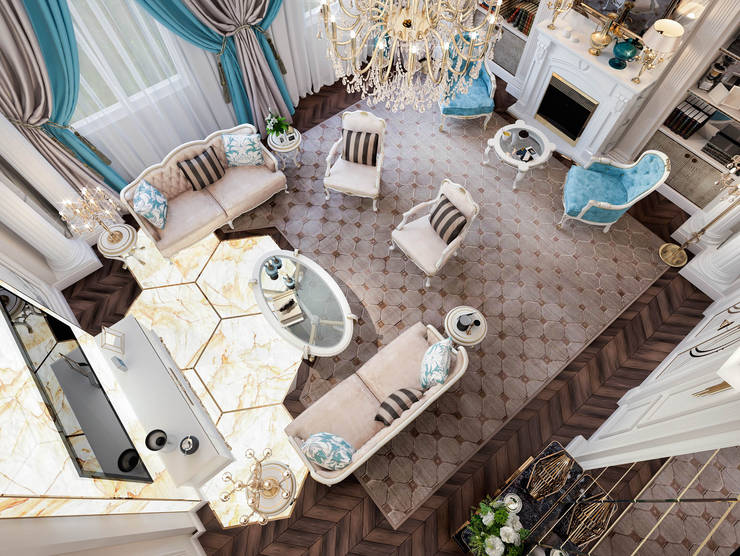 This aerial view gives you the overview of this luxuriously grand living space. We cannot deny that this is truly timeless beauty at its best! Seeing this living room, you can't help but feel like royalty!
BACK TO NEWS LIST