The Dashing Interiors of a Design in Damansara
16 August, 2018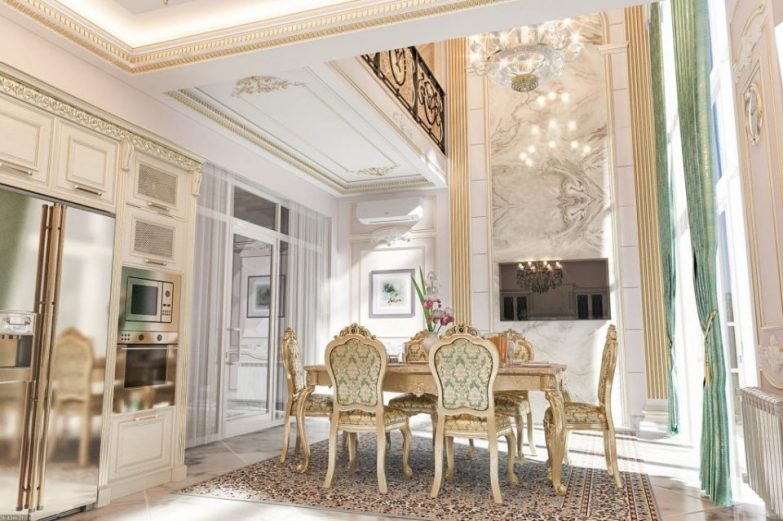 When thinking about the beauty that is architecture, interior-design firm DMR Design & Build from Kuala Lumpur view it as much more than simply shelter. Architecture and design should be seen as an extension of one's personality and style; a visual place that is meant to excite, to calm, and to inspire.
And when it comes to architecture and interior design, these seasoned experts have made it their day-to-day mission to inspire, as can be seen by their bustling portfolio. In addition to high-end results, DMR Design & Build also pride themselves on their expert project management, technical expertise, as well as their first-rate customer service.
Let us be inspired by one of their most celebrated projects: a beautifully designed house which not only displays a generous look but also took the client's requirements and desires into consideration.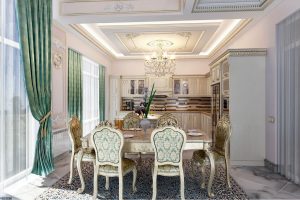 In keeping with modern-day designs, this kitchen and dining area share an open-plan layout, making for top-notch socializing. However, it is thanks to clever color palettes and creative spacing that ensure these two areas don't get lost within one another.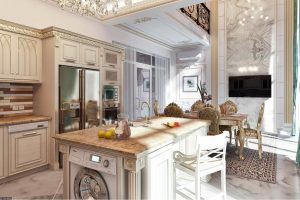 As far as kitchens go, this classically designed one certainly pulls out all the stops—not only in terms of visual aesthetics but also for functionality. Notice the generous amount of cabinets to help out with storage, the sufficient surfaces ideal for food prepping and cuisine presentations, the island which functions as an informal dining area/workspace, etc.
It's not only the floors and walls which get to shine. Thanks to the professionals' commitment to luxurious quality, even the ceilings, and lighting fixtures add to the interiors' striking looks.
Notice how that oversized chandelier is complemented by the curvy designs of the wrought-iron railing.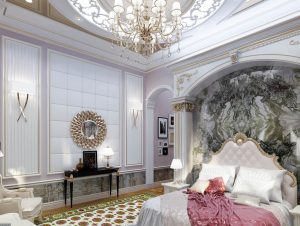 The rich style continues in the main bedroom, which displays all the right touches for a regal look. Our favorite piece here? Definitely, the tufted headboard with its sleek-white fabric and gold-trimmed edges, ensuring a crown-like touch for this royal space.
Let's have a look at more visuals that speak of these fantastic interior spaces.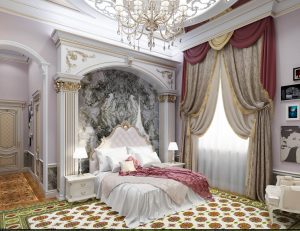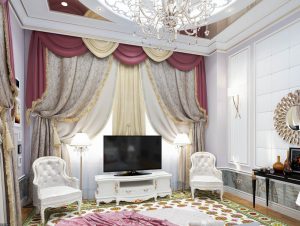 BACK TO NEWS LIST