Check out Kebapcy Restaurant, another exceptional and exclusive design by professional interior designers in Kuala Lumpur
23 April, 2019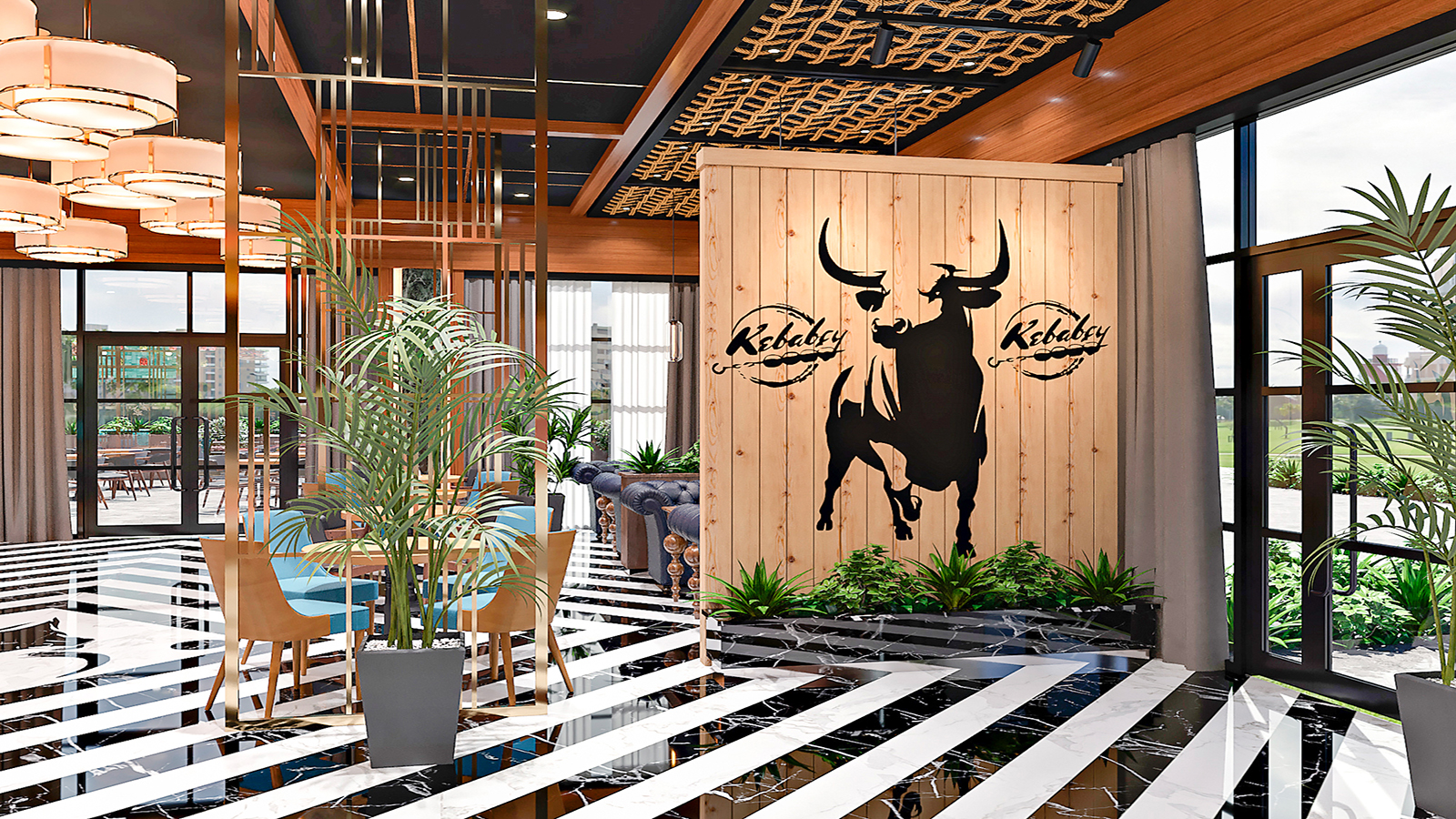 Check out Kebapcy Restaurant, another exceptional and exclusive design by professional interior designers in Kuala Lumpur. Malaysia is home to many beautiful beaches, tourist destinations, and prospective investment opportunity. It goes without saying that the capital city Kuala Lumpur is no exception when it comes to fine restaurants. Interior designers and decorators in Kuala Lumpur DMR Design Build SDN BHD are one of the region's best when it comes to the art and craft of fine design. DMR Design is specialized in new builds, renovations, material supply, fit-outs, general contractors. They service both the commercial and residential industries. With a passion for creativity, their skills are showcased in all their projects.
Lively vibrant atmosphere
This picture portrays the way the interior designers in Kuala Lumpur have incorporated a sense of vibrant style overflowing with energy. With the addition of art and contrasting flooring and ceiling patterns, customers at this restaurant can feel at home and comfortable in this atmosphere.
View at an angle
In this picture, you see a different angle of the restaurant that also features the logo of the place. The interior decorators joined the natural wood in timber and hardwood for some of the facets as well as sufficient plants to evoke the feeling of life and again vibrancy.
The right balance of lighting
With the right balance of lighting, it adds to the perfect atmosphere that isn't too hot, too cold or too rowdy. Instead, the lighting used by these professionals includes mood lighting and natural light.
Open spaces for easy flow of traffic
When running a busy restaurant, it's crucial that the place not only accommodate the customers with great food but also meet other aspects. Opening up the space for foot traffic and movement between tables and the food areas is good for the staff and customers.
Open countertops—better food visuals
At Kebapcy Restaurant, the food visuals provide for a perfect open display with minimalistic clutter that comes from dishes and cutlery.
Comfortable seating
Comfortable seating allows for exactly what it stands for and that is "comfort". When eating and socializing, a comfortable seating area is vital and much appreciated.
An aerial view of innovative interior design
Here's a good view from the top, taking in every angle and design aspect that was worked into this beautiful restaurant. It sets the tone for a great dining experience fit for a small or large company of people.
If you're looking for an interior designer to help you redo the décor of your house then you'll find all the help you need at homify.
Find more inspiration and décor ideas for your own home in this ideabook on entryway designs
BACK TO NEWS LIST